introduction
products
All Lined Up - toolkits and processes to help you generate new thinking.
Visualise your way to success. Keep your end goal in mind. How will it look like on a flipchart? What will people be saying when they look at it? Choose your marker pens, colour palette, paper size - be bold - make your mark.
Click on each of the categories below to discover our range of products.

All prices are in SGD.

Markers

Refill Ink

Workshop Cards

Whiteboards

Experiential Tools

Literature

Colouring Posters

Sell your ideas like an artist. Choose your marker to fit your drawing style.

description
The Neuland Big One marker pen is for bold and big scale drawing with the extra wide edge nib. Your lines can be from 6-12 mm in width making it truly versatile and allowing you to colour in large areas easily. The marker is filled with water based odourless ink and is easily refillable.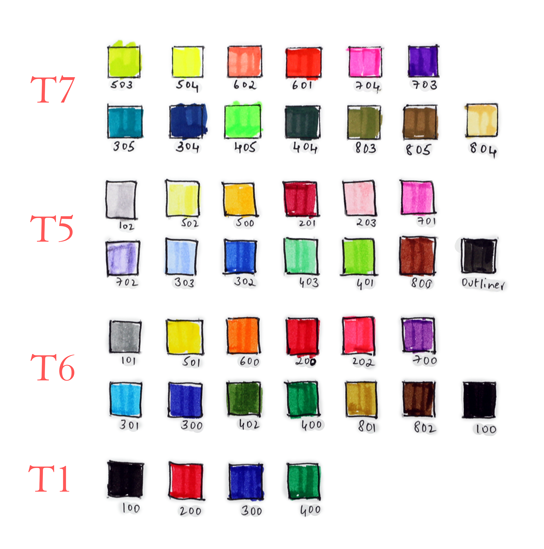 prices
Individual

choose from 38 vibrant colours: $ 8.10



T7

Set of 13: $ 99.20



T5

Set of 13: $ 99.20



T6

Set of 13: $ 99.20



T1

Set of 4: $ 31.50



Empty

for your own mix: $ 7.10
description
The Neuland Number One marker pen is for facilitators and creatives to brighten up their workshops. The wedge nib has a line width from 2-6 mm and also exists as a brush nib with line widths of 0.5-7 mm. The marker is filled with water based odourless ink and is easily refillable.
options
Individual

choose from 38 vibrant colours: $ 3.70



M7

Set of 13 colours: $ 40.80



M5

Set of 13 colours: $ 40.80



M6

Set of 13 colours: $ 40.80



M2

Set of 10 markers: $ 31.50



Empty

For your own mix: $ 3.00

description
This N° One® marker with a brush nib is for creating uniquely dramatic artistic line. The marker is filled with water based odourless ink and is easily refillable. It is available in 38 vibrant colours. Line width 0.5-7 mm.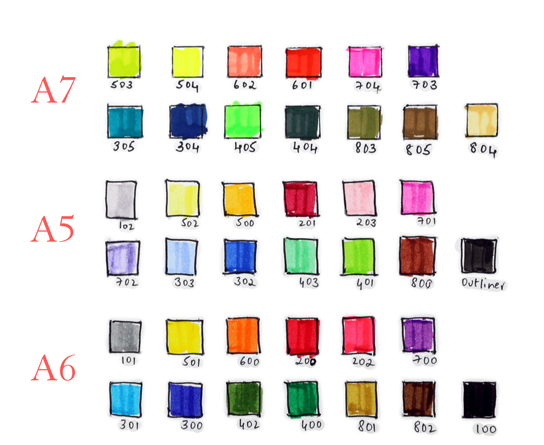 options
Individual

choose from 38 vibrant colours: $ 4.90



A7

set of 13: $ 59.50



A5

set of 13: $ 59.50



A6

set of 13: $ 59.50



Empty

: $ 4.00
N° One® Whiteboard Marker
description
The Neuland Number One Whiteboard marker is for facilitators and creatives to brighten up their workshops. The wedge nib has a line width from 2-6 mm and also exists as a brush nib with line widths of 0.5-7 mm. The marker is easily refillable.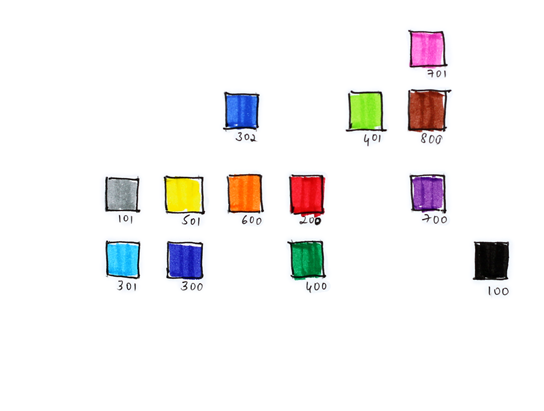 options
Individual

choose from 38 vibrant colours: $ 6.00



Colour Set WK Wedge Nib

Set of 13 colours: $ 58.30



Colour Set Round Nib

Set of 13 colours: $ 58.30
description
The Neuland Fine One marker pen is perfect for small formats. It is ideal for taking Sketchnotes and has a round nib 0.8mm line and also in a brush nib which creates line widths of 0.5-5 mm. The marker is filled with water based odourless ink and is easily refillable.
options
F5 Fineliner

set of 13: $ 31.50



F6 Fineliner

set of 13: $ 31.50



F1 Fineliner

set of 5: $ 13.30



B7 Artmarker

set of 13: $ 35.00



B5 Artmarker

set of 13: $ 35.00



B6 Artmarker

set of 13: $ 35.00



B1 Artmarker

set of 5: $ 17.50


description
The kit includes the following items:
1 PocketOne
1 No.One Outliner wedge nib
1 SketchOne 0.3
1 BigOne Orange (600)
1 White Board Market (300)
1 Art Marker (102)
1 FineOne (303)

The starter kit is sold at $ 35 on the store.
description
Water-based and odourless ink to refuel your Neuland markers.
Each Refill bottle can fill up to:
22 Neuland Number One markers or
11 Neuland Big One markers.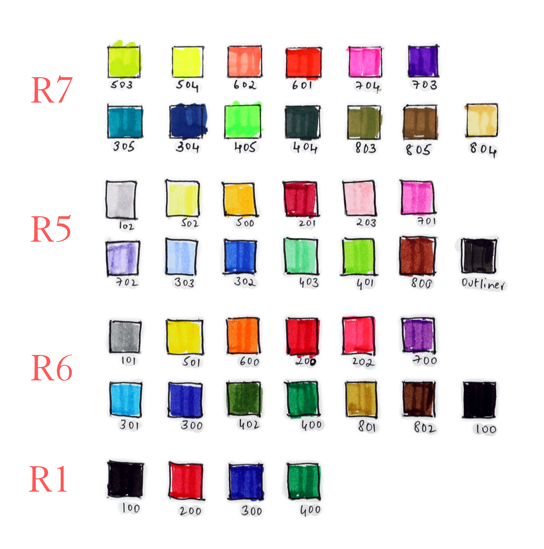 prices
Individual

choose from 38 vibrant colours: $ 16.00



R7

Set of 13 colours: $ 166.10



R5

Set of 13 colours: $ 168.00



R6

Set of 13 colours: $ 166.10



R1

Set of 4 colours: $ 52.55



Outliner

Permanent black: $ 19.25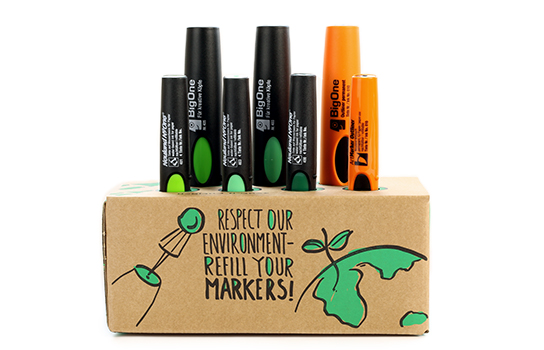 description
The box will serve to create a place to easily refill your dried out markers correctly. Holds up to 4 NoOne and 3 Neuland BigOne markers.
Material: brown cardboard with two-colored print.
click on the box for a step by step instruction to refill your markers

Make your ideas sticky. Animate your conversations using different shapes and type of stickies.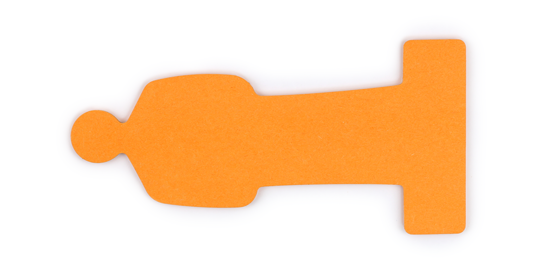 description
Make your workshops more interactive and impactful with these fun stick-it stickers.

Comes in different shapes and colours.
prices
Stick-it comes in 100 pieces in single colour: whithe, red, blue, green, yellow, orange.

People

: $ 16.05



Statement

: $ 14.90



Bubble

: $ 12.15



Leaf

: $ 10.10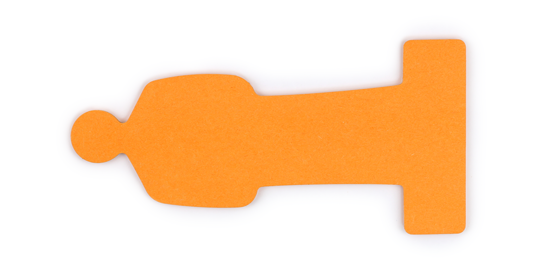 description
Make your workshops more interactive and impactful with these fun Pin-it cards.
prices
Pin-it comes in 120 pieces in mix colours: 20 whithe, 20 red, 20 blue, 20 green, 20 yellow, 20 orange.

Watch this space, we are lining up exciting new products.
Watch this space, we are lining up exciting new products.
Pictures work like a language. In visual facilitation pictures help build bridges and create understanding.
description
Bikablo 1 introduces you to the world of pictures and can be used as reference material or simply as a source of inspiration.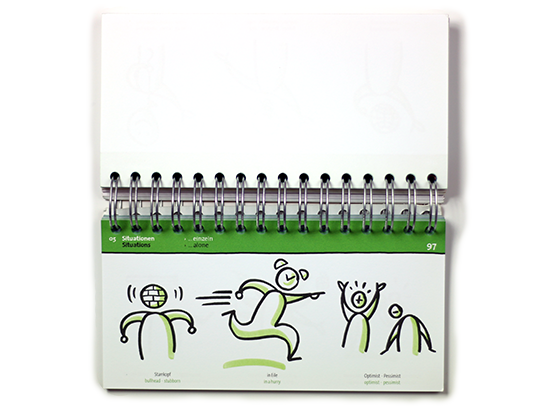 content
This book covers 6 areas over 131 pages:
Script and graphics


Objects


Symbols


Figures


Situations


Picture worlds
description
Building on a strong base of Bikablo 1, Bikablo 2 takes visualisation to the next level.
You will find even more specialized pictures and poster templates for organizational issues ranging from personnel, individual personality, organisational development, strategic planning, project management, marketing and the general economy.
content
This book covers 4 sections over 134 pages:
Tools for

visual facilitation:

Text borders, symbols, figures, poster templates


Visual tools for

workshop and meetings



Visual tools for

team and projects



Visual tools for

company and markets
description
Little figures with big feelings: make emotions come to life with Bikablo emotions.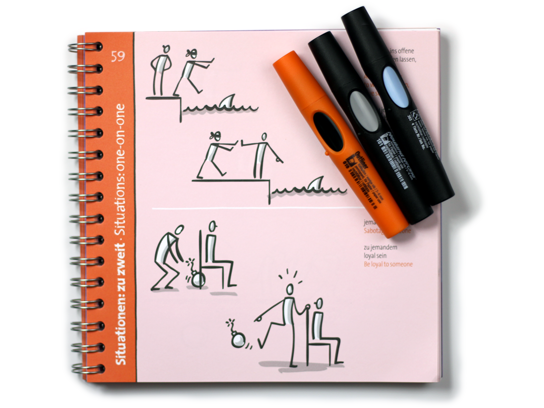 content
This book covers 4 sections over 83 pages:
Symbols

representing emotions



Figures

showing positive and negative emotions


Emotional

needs



Emotional

situations
Taking mindful breaks allows us to get more centered and to respond thoughtfully rather than reacting automatically to our environment. With this in mind, Jaya Machet, Executive coach who works extensively with busy executives designed a tool to help them pause.
The tool comes in a pack of 5 large A2 size posters and focuses on 5 mindful qualities which we found were most challenging for people to cultivate.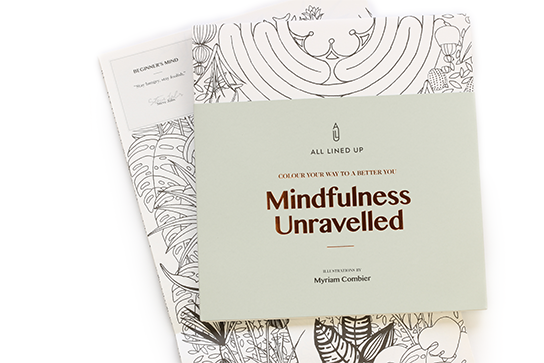 description
The capacity to see life with an increasingly fresh and open perspective - Colour with Beginner's Mind.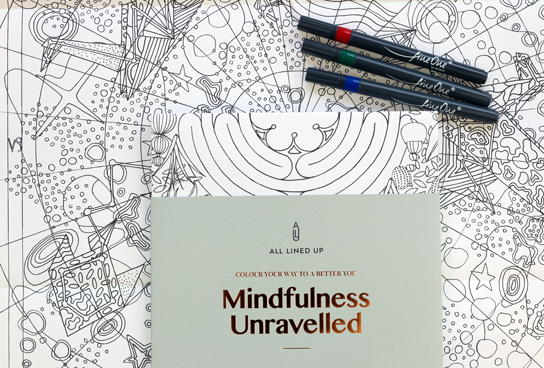 description
The capacity to think with greater balance and breadth - Colour with Non Judging.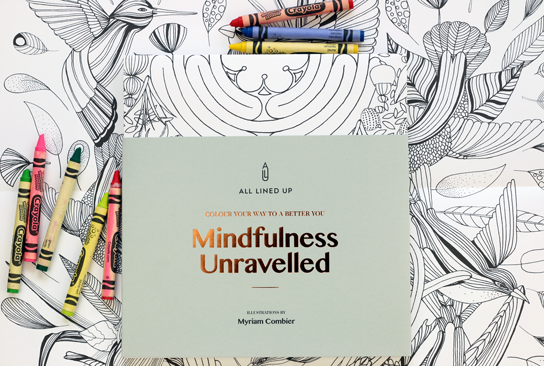 description
To have greater clarity and focus on what is here and now and reduce mental distractions - Colour with Letting Go.
description
The wisdom to see 'what is' and adapt to change with greater agility - Colour with Acceptance.
description
the capacity to be truly with life's ups and downs with great calm and clarity - Colour with Patience.
More than a colouring book
All Lined Up is proud to provide this tool for facilitators. It can be used either in individual coaching or in a group. The participants will be able to practice mindfulness while colouring and also be more aware of how they are cultivating the chosen quality and what is going on for them in that moment.
We have experienced the power of practicing mindful colouring in a group. The sense of community is very strong and the debrief session provides rich insights and raises self-awareness as it reveals clearly our personality and the challenges that may bring, making it an amazing group activity.
rental service
All Lined Up is launching a new rental service in 2017. We rent Neuland kit which is high quality German-made equipment to make your events, workshops, graphic facilitation, graphic recording and brainstorming even more engaging. Neuland has designed and manufactured pinboards for 40 years in Eichenzell, Germany. They are constantly innovating and improving the boards based on input from professional users.
We rent key workshop equipment – Pinboards, Graphic Boards, Flip charts, marker sets and workshop card kits. We can customize these based on your needs. The boards are ready for pick up or delivery carefully packed in Neuland bags making them easy to transport.
boards
We have selected the best selling boards from Neuland that will meet your workshop needs.
The boards provide exceptional mobility, flexibility and are quick to setup without compromising on stability. These boards allow you to work on both sides giving you ample surface to visualize and share your ideas.
The materials used in the manufacture of the boards are carefully selected on the basis of global sustainability.
workshop cards
Make your workshops lively and engaging using workshop cards. Workshop cards allow an innovative process and an opportunity for everyone to be heard.
We put together a pack consisting of a selection of different shapes of workshop cards.
We can also help you learn how to use them effectively using Moderation techniques.
markers
Rent high quality drawing tools to create unique visuals for your workshops.
We rent the markers in sets: NoOne (M5 & M6) & BigOne markers (T5 & T6).
This provides you an opportunity to try out Neuland markers.
Read more on workshop cards...

Using your own boards allows you to convert any space into the perfect space for your event and create the right ambiance, giving you the flexibility to make the most of not perfect rooms. We have selected 2 types of boards:
Pinboard &nbsp &nbsp Available now!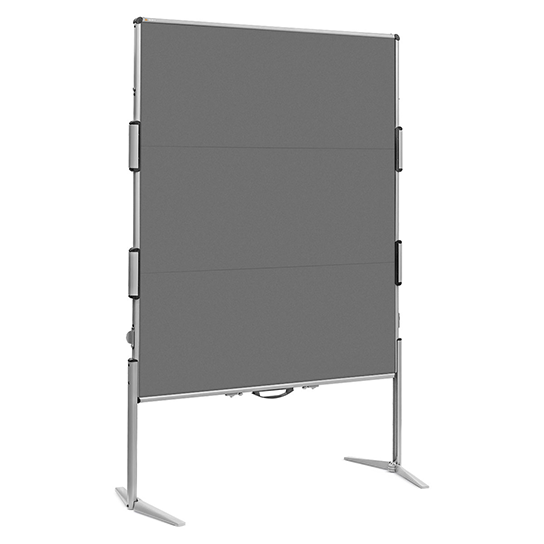 EuroPin Pinboard
Neuland's bestselling premium foldable pinboard, is extremely portable for both your local and overseas workshops. Assembled without tools. It can be used on both sides and the felt surface allows you to pin workshop cards or cover the surface with paper and draw/write directly on the paper. Working surface: W 118.5 x H 146 cm. Weight: 7.5 kg.



GraphicWall &nbsp &nbsp Available now!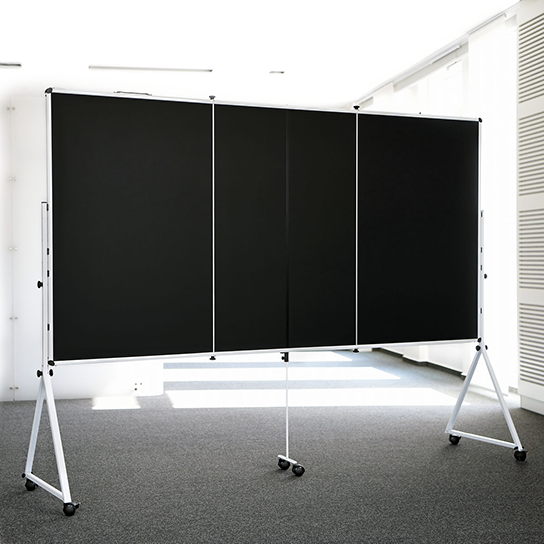 GraphicWall V3
Are you ready to go "WIDE"?
Used for graphic facilitation, graphic recording, brainstorming, mindmapping and any other event where you need large horizontal workspaces.

Neuland's first GraphicWall was produced in 2004 and is the latest GraphicWall released in April 2017, in its 3rd version incorporating all the design innovation from the team in Eichenzell. The board design allows the elements to be attached together to create a sturdy and smooth landscape working surface.

The V3 folds in on itself to transform into a highly portable size, thanks to a specially designed hinge that also making it extremely stable when unfolded. Setting up is hassle-free and fast due to its sophisticated folding technology and mobile center leg which is height-adjustble to 3 different positions catering to diverse needs.

The V3 walls working surface stretch to 2.45 m and offers the ability to use both sides of the board for greater efficiency and unbeatable advantage.

Choose your bundle
& Check availability
On-line payment
& deposit
Pickup your kit
Return the kit
after your workshop
Release of deposit
Talk to us so we can advise you on what would be most suitable for your event. No more shaky flip charts or compressed foam boards, you will find your work will be much more enjoyable and less stressful in addition to enhancing your professional image.
The equipment is available for pickup earliest after 8pm the day before rental and it will be packed for easy transportation. Return will be by latest 7pm on the last rental day. We will take a deposit and will finalise the invoice upon receipt of the equipment on time, clean and undamaged (properly packed in the same way as you received them).
Hire
Rental pricing is based on consecutive rental days and cannot be applied on separate alternative dates.
Reservations will be effective upon acceptance of the terms & conditions of the hirer via e-mail and full payment.
Please note the board rental does not include transportation charges. All Lined Up can arrange for transportation if needed.
Handling
The Hirer is solely responsible for the boards used for its intended purpose throughout the usage period.
Any possible defects of the boards shall be checked & acknowledged by All Lined Up and the Hirer before commencement of the hire.
The Hirer is required to review and handle boards hired from All Lined Up with proper care in accordance with operational instructions provided by us.
The Hirer must ensure that they do not damage the boards due to improper usage.
Any delay/cost arising from damages and loss of boards hired caused by the Hirer's negligence shall be borne by the Hirer. The boards should also be returned in clean and working condition after usage.
Delivery time
The boards are available for pickup earliest after 8pm the day before rental and it will be packed for easy transportation.
Return must be made by latest 7pm on the last rental day.
If you need the boards earlier additional charges will apply.
workshops
Coming Up ...
Visual Facilitation - 1 day bikablo® basics training in Singapore (6 April 2018)
No drawing skills required.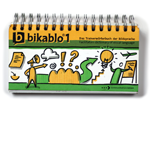 bikablo® Visual Facilitation - The world of visual language
In this fundamentals training you'll be guided step by step into the the world of visual facilitation. You will warm up your drawing skills before we move on deeper into more enhanced techniques.
What to expect in our 1 day training:
Regardless of your drawing experience - or belief in your talent - you will learn how to use small details to make large spaces look clear, attractive and lively.


Holding the pen and drawing the line: How do I draw clean lines and structure my space on the flip chart?
Graphics and text containers: How do I create simple arrows and connecting elements from basic geometric shapes in order to present related topics? Which text containers (e.g. speech bubbles) can be used to support which kind of messages?
Objects and symbols: How do I draw simple symbols to underline messages? What is essential, what can be left out?
Figures: What easy ways does bikablo® provide to draw people, roles, groups and situations?
Colour and space: What are simple and fast options to colour elements and spaces in a quick and simple way that supports the graphic structure?
Posters and settings: How do I combine the ingredients (graphics, writing, symbols, figures and colour) to create to the point visual translations of content and meaningful posters for different purposes (welcome agenda, instructions, group work)?
benefits
Every participant will get an exclusive StarterSet with 4 visualisation markers from Neuland and the bikablo®StarterBooklet that summarises the principles and techniques in 30 pages.
10 awesome flip chart templates for your next meeting or workshop
More than 200 icons, figures and other key visuals
Shorter meetings through visual collaboration
Photo protocol of the whole course
Membership of the bikablo® graduates LinkedIn Group
who is it for?
Are you working in an area where communication and collaboration between people is essential? Maybe you work in one of these roles...

Manager & Leader
Project Manager, Agile Coach, Scrum Master or Iteration Manager
Trainer, Coach or Facilitator
User Experience Expert, Business Analyst
Product Owners / Product Managers
Agile Team Leader, Delivery Lead
Knowledge worker like Software Developers or Science

...then this training is especially for you!
bikablo® akademie
The bikablo® akademie is a training company based in Cologne, Germany, and pioneers the development of visual thinking and visual facilitation. Jaya Machet and Stefan Boker, certified bikablo® trainers will conduct the training.
how does it work?
bikablo® is an easy to learn visual facilitation technique that helps you facilitate meeting and workshops. You don't need any drawing skills and after the training you will be ready to rock and draw your own awesome flip charts and facilitate meetings!
Date
6 April 2018
Timing
9am - 5:30pm
Venue
Drama Centre, Function 2, 100 Victoria Street, #03-01 National Library Building, Singapore 188064
Ticketing
Past Events ...
Visual Facilitation - 2 days bikablo® basics training in Singapore (25 & 26 January 2018)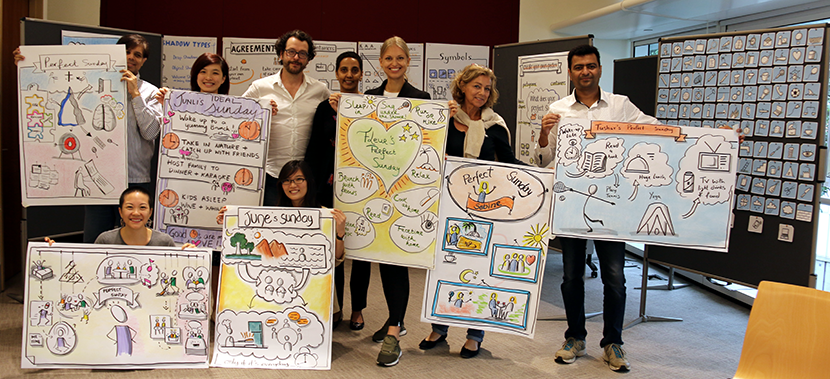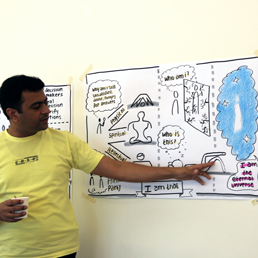 A two day Bikablo Visual Facilitation course was conducted in Singapore by Stefan Boker and Jaya Machet on 25th and 26th January 2018.
The participants were eager and enthusiastic, ready to learn.
Some of them had serious doubts about their drawing skills. Under Stefan's and Jaya's gentle guidance they practiced lines, basic shapes, different kind of containers, symbols, figures and alphabets. They saw how shading, shadows and the use of colour was effective drawing in the eye and getting the message across.
By the end of the first day it was gratifying to see the self doubt replaced by a sense of achievement and a 'I can draw' grin.
The energy and enthusiasm continued on the second day. The confidence levels were high and their final project pieces reflected that.
They accepted their completion certificates , eager to apply what they had learnt and to share the Bikablo message.
Visual Facilitation - 2 days bikablo® basics training in Singapore (18 & 19 September 2017)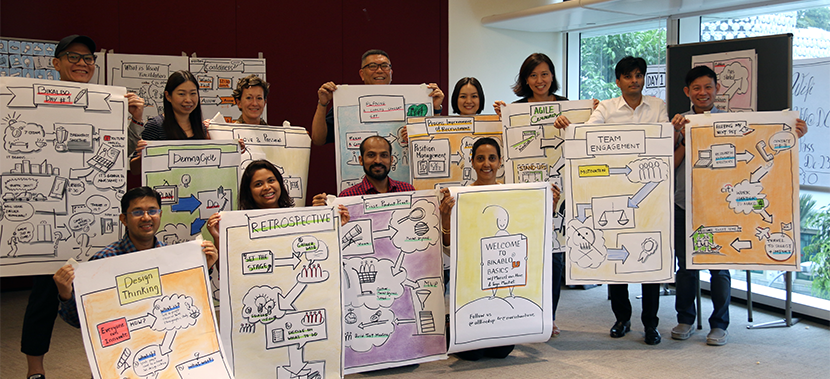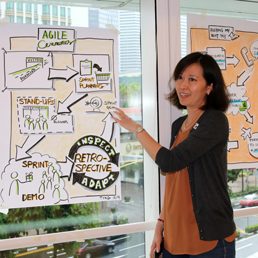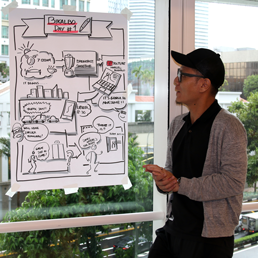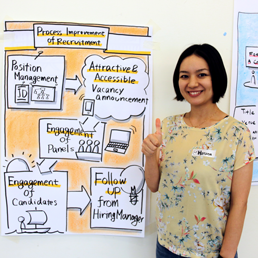 We are happy to welcome more talented and fun graduates in our Bikablo® community in Singapore.
Navigating Disruption Effectively - 1 day RSVP Design® training in Singapore (23 June 2017)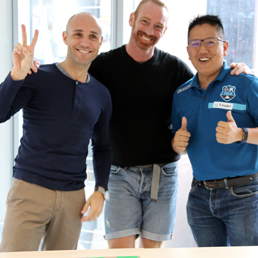 The workshop started with the participants choosing an image to introduce themselves.
The cause of disruption is usually the speed of technological change, social and political change and demographic change.
Read more on this workshop...
Essentials of Experiential Learning - 1 day RSVP Design® training in Singapore (22 June 2017)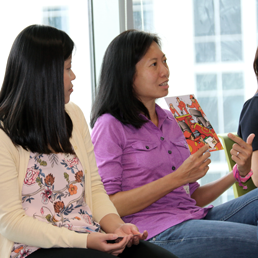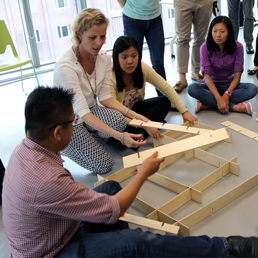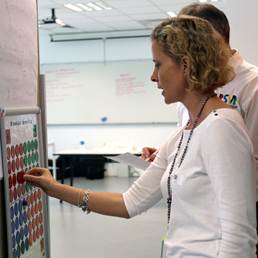 The training was conducted by Graham Cook and Geoff Cox who are the designers of RSVP Learning tools. Graham and Geoff demonstrated some of the RSVP tools to an enthusiastic group of participants.
Read more on this workshop...
We started the day with Images of Organisation and cartoon imaging works well to break the ice. It helps the participants to articulate what is going on in their life. Also helps young people who may lack confidence to open up in a group amongst their seniors. Imagery can be used as a tool to get feedback as the Images of Organisations deck allows the users to go from negative to positive imagery. Also from imagery you can move to storytelling much easily. With the help of the images the participants were able to speak freely and frankly about where they were now and where they wanted to go.
The second activity Workstation cards were distributed to each participant. They were instructed to not show them to anyone but to communicate with the others to solve a problem. The aim of this activity was to solve a problem with limited information. It reinforced the importance of collaboration and co-operation.
The design tool Colourblind had the participants thoroughly involved – even those who were just observing. Those participating were blindfolded and the importance of clear and concise communication was rammed home in a fun and friendly way. Geoff used the Action replay app on his iPad to create a map of
how the interaction and communication flowed between the participants. Later this information could be used to point out the starters and finishers in the group and how they communicated.
Graham explained Kolb's experiential learning cycle. Effective learning happens when a person progresses through a cycle of four stages;

Have a concrete experience
Notice, observe and reflect on that experience
Understand and come to a conclusion
Test and apply the learning
Simbols was another tool where participants using verbal communication had to solve the problem which had only one answer and once chance to solve. This tool highlighted different cultural references and language styles making it an excellent exercise.
Sequencer: the acitivity with planks highlighted the importance of learning and unlearning to achieve something. It showed the dymanmics of the group – which genders tries first, who watches, who joins, who joins in when success is guaranteed etc. The participants struggled to complete it within the given time. Interestingly when
a tea break was announced some of the participants went back to Sequencer and solved it. This demonstrated the importance of stepping abck to see the problem with fresh eyes.
The participants had fun trying out Team Balance a team building problem solving activity.
The Minefield activity is a collaboration and negotiation problem solving activity where the participants were divided into 4 groups. They had to compete against each other to spend as little as possible of a given budget to win a bonus, but winning this bonus needed collaboration and risk management skills. This experiential activity helps to show the level of trust in an organisation, how a group exchanges information in a work situation. Watching the shift from competition to collaboration is interesting.
This experiential learning workshop was an intensive full day experience. The participants were fully engrossed an engaged trying out the bestselling experiential learning tools designed by RSVP Design.
Visual Facilitation - 2 days bikablo® basics training in Singapore (30 & 31 March 2017)
"I highly recommend this workshop to anyone who wants to illustrate ideas with pictures: facilitators, coaches, trainers... Step by step, Marcel will teach you simple yet effective techniques to draw building blocks like titles, concepts or people. Then you'll learn how to combine them in order to achieve more complex activities like story telling or live visual recording. Coming from a "I can't draw" background, I was amazed at what I managed to draw after 2 days only!"
Sylvain Mahe, Agile Coach
"The Bikablo training is fun and engaging. Everyone comes with an open mind to learn and share. Since the training, I sttart integrating visual learning in my work and delighting my customers. We understand our customers' needs clearly and shorten the sales cycles. I highly recommend this training and welcome you to the world of visuals."
Angela Tan, IT Consultant
"Visual Facilitation is about drawing to communicate. Bikablo gives you a clear, simple, visual grammar, that gets the team away from arguing and toward collaborating… After the course, my meetings, and abilities as a facilitator took a 180* turn around. - Bikablo's structure and framework is an indispensable skill that should be a part of any professional's toolkit. - Go do It! you won't regret it."
Jesko von den Steinen, Associate Director HR
who we are
All Lined Up
was founded by Jaya Machet, who is passionate about people and believes that human interaction can generate limitless possibilities. She has put together tools to help teams create this magic.
experience
A specialist in leadership coaching and facilitation. Jaya is passionate about people. Jaya's coaching and facilitation expertise builds on a strong foundation of over 20 years in senior management positions in a multinational company, in Europe and Asia.
Jaya designs and delivers people development programs globally. She believes in the power of experiential learning which allows for deep individual and collective learning. She also enjoys facilitating groups to ensure effective exchange of ideas and experiences to enhance business results and communication.
why all lined up
All Lined Up is a one stop shop based in Singapore, selling throughout Asia for leaders, facilitators and coaches.
Our products and solutions are designed to bring communication to a new visual level. Ideal to boost your creativity and projects.
We provide tools to facilitate communication with templates to achieve the best outcome and a toolkit for team work, strategic visioning, organization change and brainstorming making interactions more meaningful, inspiring and fun.
interests
We are interested and always on the look out for high quality, innovative and niche products to spur creativity and help you have more impact in your work.
Markers and other writing instruments remain simple tools which despite advancement in technology will never become obsolete. Our products are appreciated for their beauty and functionality.
Jaya uses her trainings as a laboratory in which to test out the products we sell on All Lined Up. Ensuring that we offer you what we consider to be the best.
All Lined Up is ...
about finding tools for meaningful conversations. Our vision is to help individuals and teams to become more self-aware and connect with each other in a meaningful way. We provide the tools and the training to allow this to happen. We believe that in this digital age, the art of conversation is being lost, and we are doing our little bit to help this cause. These conversations may be in the form of RSVP games, Bikablo sharing of ideas through pictures using Neuland gear, brainstorming using Neuland moderation cards, The School of life games or our colouring posters to develop mindful qualities. We believe that this can create a ripple effect and have an impact on personal relationships and help humanise the workplace.
How did all these products become part of All Lined Up's toolkit?
Neuland
I first started with Neuland, the privately held German company run by Guido Neuland, which produces environmentally friendly markers, moderation cards, boards and many other products, which enable people to communicate visually. Going back to basics, in the form of paper and pens away from Powerpoint – makes the exchange visual and playful as drawing pens remind us of our childhood and the carefree time we spent drawing or doodling as kids. Moderation cards enable brainstorming and allow everyone to be heard and still manage meetings efficiently.
Bikablo akademie
the privately held German company founded by Martin Haussmann came next after seeing their products through Neuland. bikablo's mantra, learning to visualise without needing previous drawing skills was music to my ears. In my trainings, I could see the positive impact my flipcharts, however badly drawn, had on the participants. I was very impressed by the way bikablo akademie method which has fine-tuned over 10 years is a universally applicable visual language that anyone can learn and use immediately.
RSVP Design
the privately held Scottish company run by Graham Cook & Associates, has developed experiential learning tools that I had used over the years. My first exposure to RSVP Design was colour blind which I still love. The 'aha moments' that these activities create for the participants never ceased to amaze me. I truly believe in the power of experiential learning as to this day, I remember some of the learnings I had on experiential programs nearly 20 years ago.
The School of Life
the privately held company headquartered in the UK and operating around the world was founded by the philosopher Alain de Botton. The School of Life is devoted to developing emotional intelligence. They address issues as how to find fulfilling work, how to master the art of relationships, how to understand one's past, how to achieve calm, and how better to understand and, where necessary change, the world.
sustainibility
We believe that products should be
environmentally friendly
and we feel good about doing our bit for the environment. We encourage you to reuse these tools, as they have been designed with this in mind. Not only will you limit waste, you will also save money in the process.
sustainability is embedded in the design of all Neuland products.
They have the following caracteristics:
all plastic parts are made of polypropylene and are recyclable
all plastic components contain 40% recycled material
all products are free of heavy metals
both ink and plastic material comply with Euro norm EN71-3
all caps meet the requirement of ISO 11540
all pens are refillable
none of the ink contains any toxic solvents like toluene or Xylene
during production, heat is recovered and water is saved in the cooling circuit
1 N° One + 1 Refill Ink = 23 Markers. Write More -
Waste Less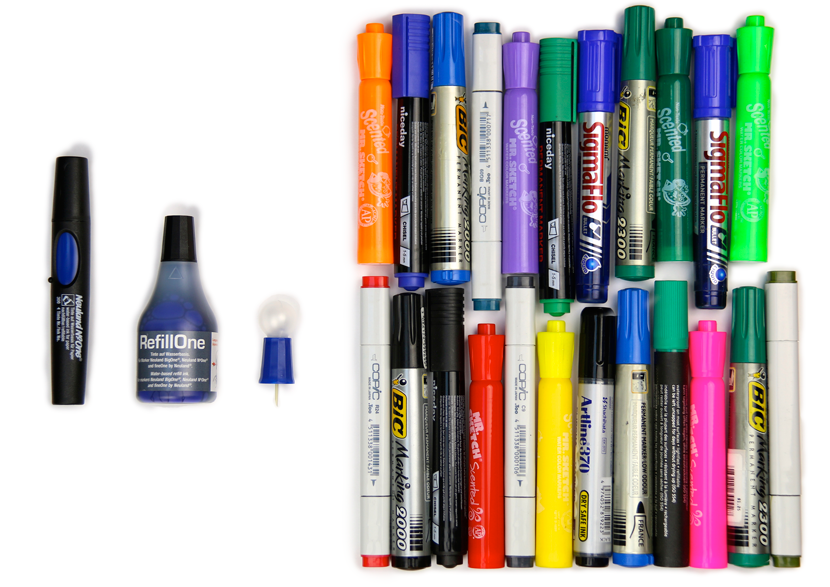 our stories...
Why colouring books build
mindfulness
and organisation cohesion.
What prompted the sales of colouring books in U.S. to jump from 1 to 12 million units last year? (Nielsen data). How come 5 of the top 10 best-selling books in the United States were adult colouring books in 2015? And this trend is not limited to just the U.S., it can be seen globally from South America to Asia, with book stores carrying a wide selection of colouring books. In May 2016, Faber-Castell, the world's biggest wooden pencil manufacturer, said that they are experiencing double digit growth due to the popularity of adult colouring books.
In a nutshell, this pastime which used to be seen as exclusively a child's activity, is now evolving in to a major draw for adults. This is because it is proving to be a highly effective way to de-stress and get the creative juices going. Even more intriguing though, is that this form of colouring cultivates, with a little guidance; clarity, focus and mindfulness. This is partly because when we are engaged in relaxing tasks like colouring, which require gentle attention and focus yet little rational thought, we begin to access a deeper and greater personal wisdom. John Kounios a psychologist who studies creativity and distraction told WIRED, "you become less aware of your environment and more aware of your internal thoughts."
Adult colouring, it seems, can lead to greater self-awareness, break through thinking, more clarity and focus, more capacity to pay attention and it regulates the nervous system leaving one with a deeper sense of calm and well-being.
The World Health Organisation predicts that work related stress, burnout and depression will be among the world's most prevalent diseases in 2020. It is for
this reason, some of Australia's biggest companies, such as ANZ, BUPA, Amaysim & Wesfarmers are now leading the way in buying colouring books, in bulk, to help their staff manage stress and better deal with the modern workplace.
ANZ's head of human resources for global markets and loans, Kerrie Harris, told The Sydney Morning Herald, "The
colouring book is a great way to de-stress and clear my mind when I find I'm getting distracted or need clarity." she said. "Even 30 seconds of colouring makes me feel relaxed and ready to conquer the next conversation or task."
For the nostalgic among us, there is something reminiscent of the good old day, when we go back to basics and use a pencil and paper in contrast to the glare of the computer screen. Ms. Basford, whose colouring books for grown-ups have sold some 16 million copies worldwide, including three million in China alone, told the Sunday Telegraph: "People like colouring-in because they are fed up with digital."
Smartphones can affect our brains and bodies in ways that are harder to measure and a growing body of research shows that exposure to bright blue light of tablets and smartphones can disrupt a person's circadian sleep rhythm also providing another reason to use paper based tools.
ABOUT: Jaya Machet, Executive Coach incorporates mindfulness in her coaching work with clients.
Whilst initially skeptical, she turned to become an advocate of the colouring book trend when she discovered the intriguing effect it was having on her clients. She noticed therapeutic benefits on people's health and wellbing and most of all how it was helping to cultivate mindfulness. Jaya was inspired to create a set of 5 unique colouring posters as an innovative way to help her clients develop the qualities they were most interested in: open mindedness, balanced judgement, letting go, acceptance of what is and patience.
Working with a textile designer Myriam Combier, the posters specifically focus on enhancing these five mindful qualities. Added benefits of the colouring posters is the reduction in stress individuals experience. With teams, Jaya also notices when colleagues engage in colouring the posters together, there is a bonding effect and conversations are sparked off around an appreciation of one another's style and approach resulting in greater connection and trust between co-workers.
Colour your way to a better
you

7 of the top 30 titles on Amazon's 2015 best-seller list are adult colouring books, that's nearly a quarter of the best-seller list. There is plenty of research showing that engaging in creative activity helps people deal better with stress and that helps them in their personal life and they perform better at work. There are strong views about whether colouring can be considered to be a 'real' creative activity. Nonetheless people who colour certainly see the activity as relaxing and stress-relieving.
In our busy lives we often don't make time for ourselves and can find it hard to relax and recharge. Mindful colouring gives us an opportunity to pause and take stock of what's going on inside ourselves.
When we observe our thoughts, what we see depends on - what we pay attention to.
We have designed five colouring experiences which will allow you to practice and develop five different ways of being. These five qualities have been carefully selected based on our experience of what executives find most challenging to cultivate.
Gentle attention to the colouring will strengthen your ability to bring these attitudes in your day to day life, generating long term well-being and happiness.
Myriam Combier's experience of textile design has enabled us to create a textured and detailed feel for five mindful qualities:
Beginner's Mind: the capacity to see life with an increasingly fresh and open perspective - Colour with Beginner's Mind
Non Judging: the capacity to think with greater balance and breadth - Colour with Non Judging
Letting Go: to have greater clarity and focus on what is here and now and reduce mental distractions - Colour with Letting Go
Acceptance: the wisdom to see 'what is' and adapt to change with greater agility - Colour with Acceptance
Patience:

the capacity to be truly with life's ups and downs with great calm and clarity - Colour with Patience

Ready to begin your adventure – keep the quality in mind - Breathe...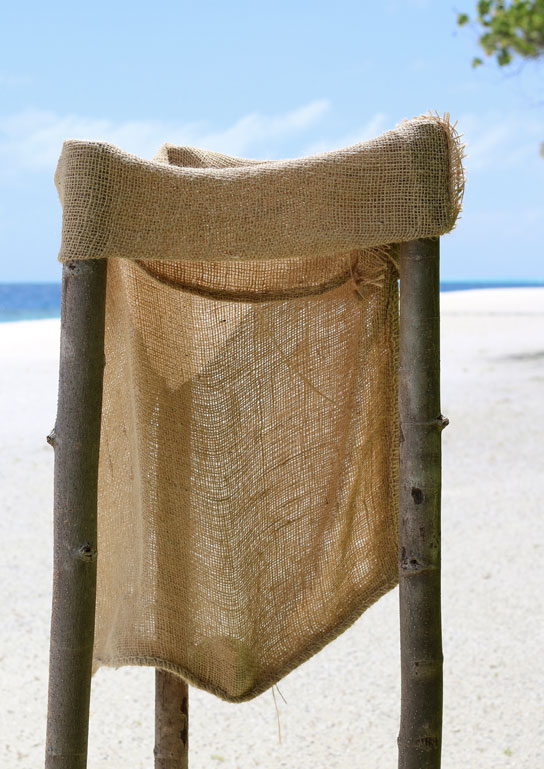 To quote Gandhi "Be the change you want to see in the world" – each one of us has to think about what we are consuming and how we can reuse more. Growing up in India, we didn't have plastic bags only paper bags which served us very well. We sold all our old newspapers which were then reused and much to our delight, old exam papers often popped up in the paper cones that the peanut seller filled with peanuts. It felt as if nothing was thrown away and could be reused, today of course India has changed too.
It is in the oceans that all our non-biodegradable waste ends up. This waste is mainly plastic, more than 250,000 tons of it. The ocean now contains 6 times more plastic than plankton and this plastic doesn't go away – it just breaks up into smaller pieces. It threatens our marine life and causes damage throughout the food change.
Oceans are the lifeblood of our planet. They cover 70% of the earth's surface and contain 97% of our water supply.
We need to improve the use of plastic and reuse more.
If not now – then when?